Come Network, Pitch, and Celebrate Hollywood-Style at...
Come Celebrate With Us & Network With Top Hollywood Producers,
Like-Minded Creators, & Entertainment Investors. Also, Pitch Your Ideas,
Get High Level Mentorship, Prepare a Project for Market, and Much More!
Oct 5 - 6    /     Los Angeles, CA
With Ignite 5.0!, we're adding entertainment investors into the mix to round out our incredible attendee list of producers, executives, authors, screenwriters, and filmmakers. We're also blowing out our gala/party so we can celebrate what we've accomplished together and co-create where we're going.
PLUS your ticket purchase can earn you shares in Voyage! That's right, if you want to join 100s of other investors and own shares in an innovative company building a friendlier, more productive Hollywood, Ignite! is a great chance to get in on the ground floor!
Voyage has built an entire ecosystem for project creation, financing and distribution outside the traditional (and broken) Hollywood model – Ignite serves as a catalyst to build relationships, inspire creativity, and bring film and TV projects to life!
Network with other creators, investors and industry experts to forge connections and relationships in the entertainment industry, all from the entertainment hub of the world -- Hollywood.  This year's gala is not to be missed!
Access to Industry Experts
Learn the tricks of the trade with experts at the top of their fields.  Learn how to avoid the pitfalls and mistakes they've made in their own careers, and how to leverage your passions and skills into a successful creative career.
project workshops and pitch masterclass
Throughout the weekend, creators and producers work together to develop projects with clear go-to-market plans. IGNITE! culminates with creators pitching their projects in our Pitch Masterclass.
Our Saturday evening Gala is not to be missed! Music, drinks, red carpet photo ops – Get ready to celebrate and raise your glass Hollywood style!
IGNITE! will be an unforgettable weekend designed specifically to help creators, producers and investors select and develop marketable projects, practice and hone pitching skills, and network with each other to forge relationships that last a lifetime.
Whether you're an author, screenwriter, or just have an idea for a movie or show, our specialized producer-led workshops have been designed specifically for you so you come away with the skills you need to develop a marketable project, identify and design an effective go-to-market strategy, and also pitch it persuasively.
Additionally, if you choose to upgrade your pass to VIP status, you will get 1-on-1 access to a producer who will give you dedicated mentorship, provide you with specific project feedback, and tips for how to make it in your industry.
If you're an entertainment investor (or want to be one), Ignite is a great way to familiarize yourself with a revolutionary way to bring projects to market outside the tired and outdated (and exploitative) Hollywood model. And you can bring projects into the workshops and pitch sessions too.
Meet Your IGNITE 5.0 Mentors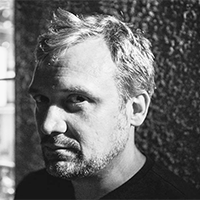 John Crye spent 10+ years as the Director of Creative affairs at Newmarket Films.  While at Newmarket, he acquired MEMENTO, DONNIE DARKO, and WHALE RIDER. He also helped  develop PASSION OF THE CHRIST and CRUEL INTENTIONS.
Crye currently works as an Independent writer/director/producer whose website Fewdio served as home to original web series NIGHTMARE HOUSE, for which Crye wrote, directed, and produced 30 episodes that garnered over 3 million viewers across multiple online outlets.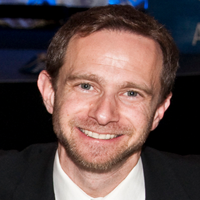 Aaron has been a working screenwriter and producer for nearly twenty years  and is best known for co-creating and co-writing the successful AIR BUD family film franchise, which has sired eleven sequels to date.
Recently, Aaron wrote the feature PRINCES for Warner Bros and the drama pilot THE ASSOCIATE for Sony.  He also has the animated series HOODS currently in development at Cartoon Network.  He was recently re-elected to his fifth term on the Board of Directors of the Writers Guild of America West.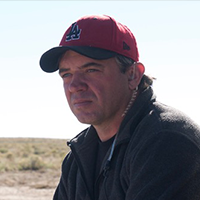 Robert Mitas served as Executive Vice President of Furthur Films, the production company of Academy Award winning actor/producer Michael Douglas. Robert was responsible for overseeing the development and production of the Furthur slate, and produced FLATLINERS (2017) for Sony Pictures; BEYOND THE REACH (2015); and the upcoming independent feature WE HAVE ALWAYS LIVED IN THE CASTLE (2018). Currently, Robert is producing the upcoming Netflix series RATCHED, and the action feature BULLET TRAIN. Robert is also a screenwriter, and his debut script JUKO is currently in development with 3311 Productions.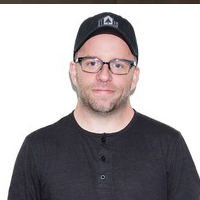 Travis's journey to Hollywood success was long and winding – leaving him with a variety of experience in both how to and how not to do things. He has worked as a film executive, story consultant, professional writer, entertainment journalist, and television critic. After selling his first project (a romantic comedy film) to Warner Bros, he spent two years on TERRA NOVA for Fox, and NIKITA for the CW. At which point he went on to create and run 12 MONKEYS.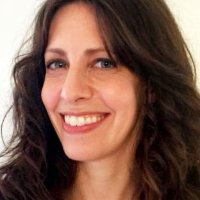 Bonnie Solomon has worked in feature film development for the past ten years.
As a creative executive for Walden Media (The Chronicles of Narnia), Bonnie managed a slate of 10+ feature projects including 2009's Bandslam (directed by Todd Graff) and 2008's City of Ember (directed by Gil Kenan, starring Bill Murray and Saiorse Ronan). She evaluated a high volume of incoming submissions, pitches, takes and talent meetings, and worked intimately with writers and directors to define, refine and get the green-light on projects in development.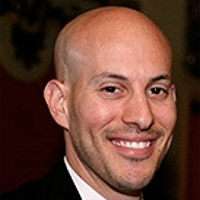 Daniel has spent the last 20 years as a producer & executive in the film & TV businesses working across all genres. In addition to running Zoe Saldana's production company, Daniel spent half a decade partnered with Dr. Dre at Crucial Films, where he developed the Oscar nominated smash hit STRAIGHT OUTTA COMPTON.
*producers and mentors in attendance are subject to change
Saturday Evening Gala & Investor Celebration
Featuring Film/TV Execs, Music & Cocktails/Food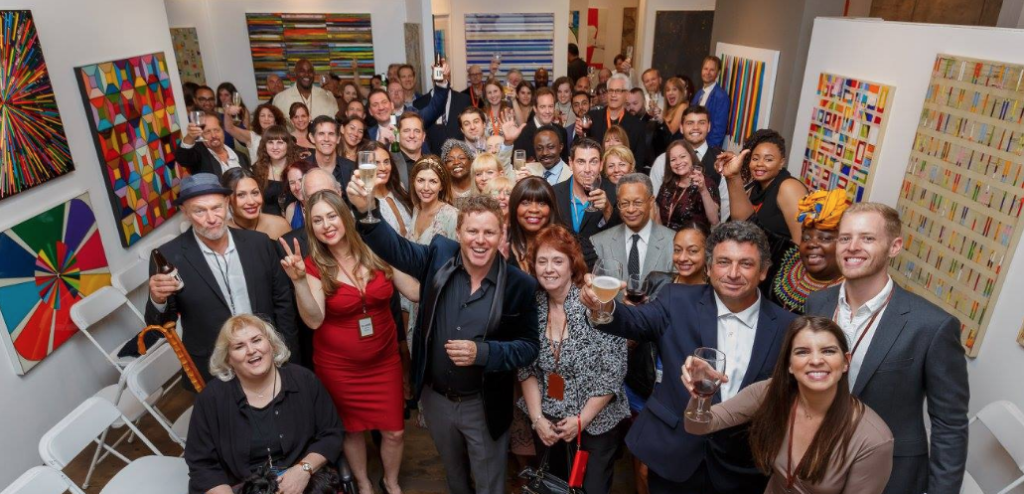 All investors in Voyage are invited to join us for an evening gala, Hollywood-style!  Dress to impress, and sip cocktails and munch on yummy food as you rub elbows with fellow creators, entertainment investors, producers and the Voyage team. Plus, red carpet photo-ops!
This is will be an evening to remember…
*sample of previous gala attendees*
John Crye
Producer
THE PASSION OF THE CHRIST 
MEMENTO
DONNIE DARKO
Travis Fickett
Producer
TERRA NOVA
NIKITA
12 MONKEYS
Josh Nadler
Head of Development, Affirm Films
MIRACLES FROM HEAVEN
WAR ROOM
HEAVEN IS FOR REAL
Corbin Bernsen
Actor
PSYCH
LA LAW
THE YOUNG AND THE RESTLESS
Gil Junger
Director
10 THINGS I HATE ABOUT YOU
IF ONLY
DHARMA & GREG
Philip von Alvensleben 
Executive, Alive Entertainment
THE BORGIAS
VAN WILDER
H+
Joe Nasser
Producer/Co-Founder
Nasser Entertainment
THE WHOLE 10 YARDS
DAWN RIDER
FOR A GOOD TIME, CALL...
Jack Nasser
Producer/Co-Founder Nasser Entertainment
THE WHOLE TEN YARDS
HUNT TO KILL
DAMAGE
Aaron Mendelsohn
Producer
AIRBUD 
PRINCES
THE ASSOCIATE
Micho Rutare
Executive, The Asylum
SHARKNADO
BIGFOOT
SHERLOCK HOLMES
Dan Benamor
Producer
AMERICAN HEIST
FINAL GIRL
HOME FOR CHRISTMAS
Bonnie Solomon
Producer
BANDSLAM
CITY OF EMBER
Adam Fratto
Producer
SEA CHANGE
HAVEN
JOAN OF ARC
Miura Kite
Producer
WHERE THE WILD THINGS ARE
BIG LOVE
MAMA MIA!
Carlo Martinelli
Producer
SYRIANA
LITTLE MISS SUNSHINE
COLD MOUNTAIN
Chris Aronoff
Founding Partner,
Antibody Films
CHARMED
GIALLO
NICOTINA
Graham Flashner
Producer
ADRIFT (CBS)
THE RETURN OF ALEX KELLY
THE SECRETARY
Barbara Steingas
Investor
Elizabeth Upton
VP of Operations, Voyage Media
Nat Mundel
Founder & CEO, Voyage Media
Rob Bowman
Development Coordinator, Voyage Media
*producers and mentors in attendance are subject to change
IGNITE: Saturday

9:30 — 10:00    IGNITE! Registration (Penthouse, Floor 11) – You will not be permitted to enter until doors open promptly at 9:30am.

10:00 — 10:30      Welcome to IGNITE! Conference Overview: An Introduction to Voyage Media, your team for the conference, and weekend logistics.

10:30 — 12:45    SESSION 1: ELEVATING YOUR CONCEPT AND CHARACTERS
Write a one sentence Logline of the film CHARACTERS or series premise
Identify your story's (or show's) Central Idea
Write a short bio of your Central Character and their Fatal Flaw
1 Hour Lunch Break

1:30 — 4:00      SESSION 2: SHARPENING YOUR STRUCTURE AND SCENES
Break your screenplay, TV pilot or book into acts and sequences

Include act breaks, midpoint, low point and critical test (for pilots: teaser plus acts)

4:00 — 6:30         Break

6:30        Red Carpet

6:30 — 10:00        Gala Cocktail Party
• Located at Artspace Warehouse 7358 Beverly Blvd, Los Angeles, CA 90036
Gala Cocktail Party: Saturday Evening

4:00 — 6:30         Break/Get Ready for Gala

6:30        Red Carpet

6:30 — 10:00        Gala Cocktail Party
• Located at Artspace Warehouse 7358 Beverly Blvd, Los Angeles, CA 90036
7:00 — 7:45      Voyage Media: Welcome & Overview by Nat Mundel
IGNITE: Sunday
Welcome to IGNITE DAY 2.  Conference begins in your conference rooms from yesterday. Please go to Floor 11 should you have any questions.

9:00 — 11:30     SESSION 3: THE ART OF THE PITCH
Write your Elevator and 3-Minute Pitches

Identify the visual supplements that could aid your specific pitch
1.0 Hour Lunch Break

12:30 — 3:15    SESSION 4: READY, SET, GO-TO-MARKET
Write your Mission Statement and your thoughts on your personal brand

Identify your project's target demographics and comparable films or TV shows (aka "comps")
Write your Go-to-Market Strategy including a list of target buyers

3:15 — 3:30     Coffee/Snack Break

3:30 — 4:00      Closing Remarks by Nat Mundel

4:00 — 6:00      PANEL/VIP PITCHES
*VIP Ticket Holders will have the opportunity to do a 2 minute Pitch to a Panel of Producers
Please note times are subject to change 
Ignited Spaces: Hollywood
7080 Hollywood Boulevard, Suite 1100, Los Angeles, CA 90028
Tickets to the Ignite workshop are free when you buy shares in Voyage or may be purchased directly. Tickets to the Gala are for investors only and are included as part of your investment. 
If you choose to purchase Ignite tickets directly and wish to also attend the Gala, you will automatically be prompted to upgrade your ticket after your purchase to add the Gala investment option.
The Ignite weekend was inspiring and delightful.  I enjoyed being around my author peers and meeting the producers -- especially working one-on-one [with my producer mentor]. The Voyage personnel were very organized, and I much appreciated this - with pre-event information, post-event evaluation, and follow-up to help further my projects. Hats off to Voyage Media and all the staff!

Nancy Price


Author
Ignite met and exceeded my expectations. My main objective was to have a producer read my medical thriller script - which was achieved. I left the workshop with a logline and treatment draft for my medical TV series, putting me closer to shopping the final project to the TV networks.

Gary Epler


Writer
Frequently Asked Questions
What is the refund policy?
+
Q: What is the refund policy?
A: Because this is a live event, we are unable to offer refunds after you have completed your purchase.  In the past, we have occasionally been able to grant refunds when we have a wait list and are able to fill the seat, but this is not guaranteed.  We thank you for your understanding.
Q: What is the format of the conference?
+
Q: What is the format of the conference?
A: The conference format is designed to provide an intimate highly interactive experience between colleagues, mentors, and teachers.
Q: Do I have to bring a project to attend the conference?
+
Q: Do I have to bring a project to attend the conference?
A: No, however everyone will be asked to workshop their applied ideas during each session, as this is a "hands on" conference - and not just a bunch of experts talking at you.
Q: What is project mentorship?
+
Q: What is project mentorship?
A: Project mentorship involves one on one time during each session with an assigned project mentor.
Q: What is the parking situation?
+
Q: What is the parking situation?
A: There is 24 hour parking at the Hollywood and Highland shopping complex for $13, although that is about 5 blocks east of the location.
A: There is also a $10 daily flat rate in a secure garage directly behind Ignited Spaces. It is located at the corner of Hollywood and La Brea Ave. The garage is accessible via the alley off of La Brea Ave (next to Pink Pepper Restaurant - 1638 N La Brea Ave). You will pull up and make a right into the visitor entrance of the garage.
Q: I'm coming from out of town... what do I need to know and where should I stay?
+
Out of Town FAQ:
Q: How do I get to Hollywood from the airport?
A:  Uber is your most direct bet - but you can also take the FlyAway Shuttle to Westwood and bus it from there if you want to make the trip more affordable.
Q: How do I get to Hollywood from East? West? North? South?
A: If you're coming from the West (LAX etc) the easiest way to get to Hollywood is to take the 405 North to the 10 East and exit La Brea until you hit Hollywood Blvd and La Brea.
A: If you're coming from the East, the easiest way to get to Hollywood is to take the 101 until you reach the Highland exit, and go south until you reach Hollywood - and go right on Hollywood until you reach La Brea.
A: If you're coming from the North, take the 101 South until you reach the Highland exit, and go south on Highland until you reach Hollywood, and go right heading west until you reach La Brea.
A If you're coming from the South, (Orange County) etc., take the 10 West until you reach the La Brea exit, and then go north until you reach the intersection of Hollywood and La Brea.
Q: Where should I stay?
| | | | |
| --- | --- | --- | --- |
| Hotel | Address | Distance | Phone number |
| Hollywood La Brea In | 7110 Hollywood Blvd Los Angeles CA 90046 | 0.1 mile | 1-866-599-6674 |
| Highland Gardens Hotel | 7047 Franklin Ave Hollywood CA 90028 | 0.3 mile | 1-866-272-4856 |
| Comfort Inn | 7051 Sunset Blvd Hollywood CA 90028 | 0.3 mile | 1-866-272-5332 |
| Days Inn Hollywood/Near Universal Studios | 7023 W Sunset Blvd Hollywood CA 90028 | 0.5 mile | 1-866-281-6817 |
| Saharan Motor Hotel | 7212 Sunset Blvd Los Angeles CA 90046 | 0.3 mile | 1-866-286-0843 |
| Loews Hollywood Hotel | 1755 North Highland Avenue Hollywood CA 90028 | 0.5 mile | 1-866-313-6242 |
| The Moment Hotel | 7370 Sunset Boulevard Los Angeles CA 90046 | 0.7 mile | 1-866-255-3604 |
| Las Palmas Suites | 1714 N. Las Palmas Ave Hollywood CA 90028 | 0.6 mile | 1-866-263-3710 |
Seats are limited. Make sure you book your seat at the earliest possible time.