A First of Its Kind Community, Bringing Together Storytellers, Producers, & Listeners
To Build Relationships, Learn, Discover & Create Entertainment
"If you're here, it's because I've invited you to become a member of Catalyst, the new community platform designed for storytellers who want to learn, interact, and create stories that engage and captivate audiences.

Catalyst is not only built for you, but also with you. As a new member, your membership is free for one month and you'll be a part of turning Catalyst into the most powerful storyteller community in the world.

It would be my greatest honor if you'd join me to create a whole new way that stories are developed and enter the market. Welcome to Catalyst!"

Nat Mundel

Founder & CEO
Build Relationships With Fellow Storytellers
Join a community & interact with like-minded storytellers all working to create the next great movies, shows, podcasts & books. Collaborate, support & inspire one another.
Weekly live webinars, and on-demand video workshops provide world-class training from veteran producers & executives with real-world experience so you can master markets, craft and pitch your projects.
Share & Discover Great Stories
Share your stories with listeners via the Catalyst Story Network! Learn what's working & how to break your story through, plus engage with and offer feedback on other storytellers' content.
Hear what others are saying about Catalyst:
What is Catalyst?
Catalyst is a private community of storytellers, producers and executives from around the world dedicated to creating entertainment in all forms – movies, shows, books and podcasts. 
A nurturing environment in which to learn from professionals, be accountable to your goals & stretch yourself, share and discover great stories, inspire and be inspired, all while gaining the tools needed to launch your stories in the market.
Who Are Members?
Catalyst members come in all shapes & sizes, from storytellers just beginning their storytelling journey to seasoned producers and executives of hit movies & shows, to audience members and podcast listeners who are passionate about discovering and supporting great stories.
The common denominator: every Catalyst member is committed to reshaping the way Hollywood does business and sharing great stories with the world.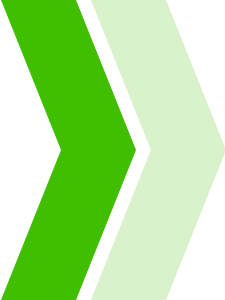 Live Executive-Led Workshops:
Members have access to bi-weekly live workshops led by Catalyst Executives. For those who can't attend live, workshops are recorded and made available in the Catalyst Training Vault. 
Just a few of the great workshops you'll have access to:
Developing A Great Story Hook with Bonnie Solomon (Dreamworks, Walden Media)
The "Pitch Workshop" with Aaron Semmel (Morgan Creek Entertainment)
How to Leverage Audio & Podcasts with Dan Benamor (Voyage's very own Head of Podcasts)
ScreenCraft with acclaimed film & TV writer Michael Chamoy (ALPHAS)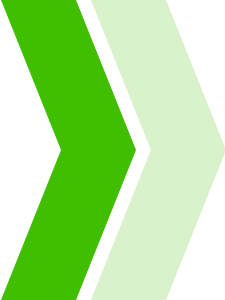 On-Demand Webinars & Trainings:
Members have unlimited access to our world-class education programs in the Catalyst Vault including: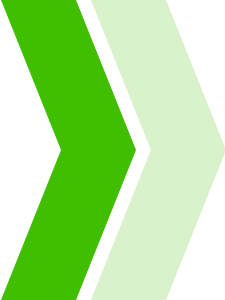 Community Collaboration & Support
By leveraging the members' portal and your Catalyst member profile, members have the option to share their stories with each other, & solicit feedback in a safe & friendly environment of like-minded people who are passionate about storytelling.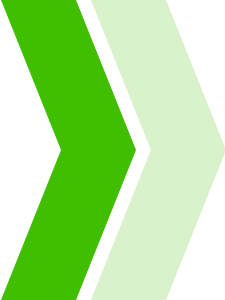 Free Access to 'Catalyst Story Network'
Members can record & share their pitches and stories on Voyage's new content network & invite friends & family to participate in their story's journey to fruition. Built in 'share' features increase listener engagement and build fans & followers.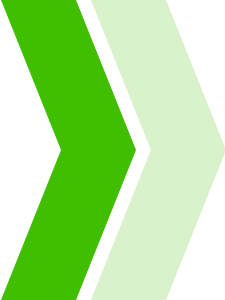 10% Discount on Voyage Services
Members get special & discounted access to one-on-one feedback from Voyage Executives and Community Managers. Plus, members get early-access to and discounts on all Voyage products & services.
What is the Catalyst Story Network?
Voyage's Catalyst Story Network (CSN) is the engine for sharing stories with listeners, building friends & followers, unlocking valuable benefits, and enabling project discovery by producers & executives.
Catalyst members can create audio pitches, episodes, and even full podcast series; share them via the network with friends; and solicit feedback and support. 
Some shows/recordings may qualify to gain massive audience reach on Voyage's own podcast network and/or be adapted into movies & shows. Plus storytellers may be invited to make appearances on Voyage's own chat shows.
Sharing stories via CSN is 100% optional and you retain 100% ownership of your stories.
Find out if your story has the 'right stuff' to excel in Hollywood by 'testing' the market with a real audience and in a safe environment.
Learn from & work with the best. These are some of the Producers & Executives who have joined Catalyst to provide world-class trainings & workshops:
Award-winning producer and creator, Aaron Semmel's work has won Golden Globes and Emmys. With over twenty years experience, working with some of the biggest names in Hollywood, Semmel creates and produces all forms of content, including scripted and unscripted television, feature films, digital content and live events. Semmel is currently the Vice President of Television and Film Development at Morgan Creek Productions.
Bonnie Solomon is a Story Maven, Producer, Development Exec, Novelist, and Screenwriter with 20+ years experience in the entertainment industry, with exec positions at Walden Media (CHRONICLES OF NARNIA) and DreamWorks Animation (KUNG FU PANDA/PUSS IN BOOTS).
Dan Benamor serves as Voyage's Head of Podcasts and has produced over 5x top 100 podcasts, including the hit BORDERLINE, which hit #27 on the true crime charts (worldwide) s, and worked with actors like Dean Norris (BREAKING BAD) and Iain Glen (GAME OF THRONES). Dan is also a produced screenwriter in film & TV and a former film development executive.
Michael's long and varied experiences in Hollywood have given him a unique perspective on what makes a good story, as well as what elements best attract top talent and representation to material. He hopes his work at Catalyst & Voyage Media will allow him to continue assisting other writers and producers to optimize their projects so that they reach their maximum creative potential.
Christine Stemmer
Development Assistant
Christine is a screenwriter and creator who has overseen 600+ pitches through her time working in commercial and film production. As a Development Assistant here at Voyage she represents the Originals department and strives to support our Catalyst users on their journey to tell their story.
Ross Allaire
Community Manager
Before becoming Community Manager at Voyage Media, Ross attended film school at Temple University. After a successful tenure as the lead administrator of Facebook's largest private screenwriting group, Ross now brings his enthusiasm, experience, and integrity to the Catalyst community and the whole Catalyst team at Voyage Media.
Nat Mundel
Community Leader
Nat founded Voyage Media and Catalyst on the premise that everyone has a story, and that every story deserves a chance to be heard.
Robert Mitas
Community Leader
Robert is a film producer, screenwriter and serves as Voyage's Head of Originals. Robert ran Furthur Films, the production company of Academy Award-winning actor/producer Michael Douglas from 2010-2017. During his tenure at Furthur, Robert was responsible for development, production, and delivery of all film and television projects.
I have to tell you how impressed I am with Catalyst. I must say that this is beyond my visions, especially in how crisp the interface is – fantastic job. It feels like you really figured out the right niche and the way to get it started. Most of all, I just wanted to say CONGRATULATIONS, BRAVO!

- Deamer, D,

(Catalyst beta-member)
Register Now To Claim Your Free Trial:
*After your first 1 month free, your membership will auto-renew at $37/month
Register Now & Cancel Any Time.

Our Unconditional Guarantee:
You Can Cancel Anytime
Frequently Asked Questions
The price is so low, why?

We believe great stories come from anywhere, and that everyone deserves a fair shot to be heard. We plan on Catalyst to become the revolutionary new way for stories to enter the market so we created (and are subsidizing) Catalyst to enable more people to play in our sandbox with us.

What if I don't want to share my story?

You don't have to. Catalyst members can choose to keep their profiles and projects completely private.

Am I giving up any ownership of my story?

Absolutely not. Neither joining Catalyst nor using CSN gives Voyage or anyone else ownership of your story.
What happens after I register?
1

Log Into Catalyst

You will receive a Welcome email from catalyst@voyagemedia.com. It will contain your username that you set during registration. Using the username as well as the password you created during registration, log into Catalyst.

2

Complete Your Profile

Once logged in, you will visit your Catalyst Dashboard, from there you can Complete Your Profile by clicking the 'Complete Profile' button in the upper right of your screen. Here you can add a Profile Photo and a Cover Photo to your profile.

3

Explore Catalyst's Expert Offerings

Check out the upcoming Workshops; the Training Vault with previous workshops and courses; and the Executive Discussions, where our executives engage with the community.

4

Connect

Head over to 'Members' and start connecting with other storytellers!
Register Now To Claim Your Free Trial:
*After your first 1 month free, your membership will auto-renew at $37/month Register Now & Cancel Any Time

Our Unconditional Guarantee:
You Can Cancel Anytime